This Pastor's Guide to Church Reviews is for any pastor or church leader interested in improving your church's on-line reputation and reaching more people in your city.  In this 3-part series, you will gain insights from the team of on-line marketing experts at ChurchFinder® including…
Why church reviews are so important for attracting visitors to your church
How your church can get quality reviews and become a 5-star church
What tools ChurchFinder provides (including some free ones) to help your church reach more people in your city
PART 1: REACH MORE PEOPLE WITH CHURCH REVIEWS
Reviews are Used to Make Decisions
Today people make decisions today based on on-line reviews – what restaurant to go to, what hotel to stay at, which movie to watch – almost everything.  Think about how on-line reviews and 5-star ratings influence your everyday decisions.



Seekers are Influenced by Church Reviews
Today when people are searching for a church, 5-star ratings and on-line reviews are a big part of the decision making process.
For anyone who has been going to church for years, it can be hard to remember what it's really like to visit a church for the first time.  Take a few minutes to watch Pete's Story…
Millions of people are just like Pete…
Apprehensive about visiting a church
They begin their search on-line
Reviews and 5-star ratings influence their decision to visit for the first time
Church Reviews Make a Difference
Today it is essential that pastors and church leaders pay close attention to church reviews and the on-line reputation of the church.
    Does your church have a healthy reputation on-line?
    What are people saying about your church?
    Do you have a 5-star rating on the top church reviews sites?
The next part of this Pastor's Guide to Church Reviews will help your church reach more people on-line by building the on-line reputation of your church.  Soon, your church will be a 5-star church, reaching more people in your city!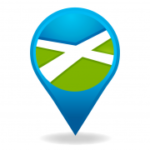 Did you know?
90% of people say their DECISIONS are influenced by ON-LINE REVIEWS
Source: MarketingLand study