We've made it very easy for Church Profile Managers to manage your Church Account…
Go to your Dashboard
Click on the "Church Account" icon
If you have not yet upgraded to ChurchFinder Pro, you will see options to upgrade.
If you already have ChurchFinder Pro or ChurchFinder Premium, you will several options in the Church Account section:
Summary – shows your Plan, including Status, Start Date, and Next Invoice Date
Invoices – view all past invoices. You can also get a PDF of any invoice here.
Update Billing Information – enter your updated credit card information and click the UPDATE button
Change Plan – you can change to Annual to save $$$
As always, if you have any questions please contact Member Services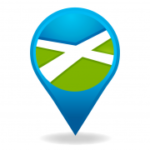 Did you know?
The Largest Audience of "Seekers"
ChurchFinder.com has the largest audience of "Seekers" – people looking for a church in their area -than any other website. Today people start their search on Google or Bing, but then use Church Finder to evaluate churches based on ChurchFinder Profiles and 5-star reviews. Last year, over 4 million people used ChurchFinder.com. In many cities, hundreds or thousands of people every month are looking for a church!