Simple and Secure on-line giving
for churches and Christian ministries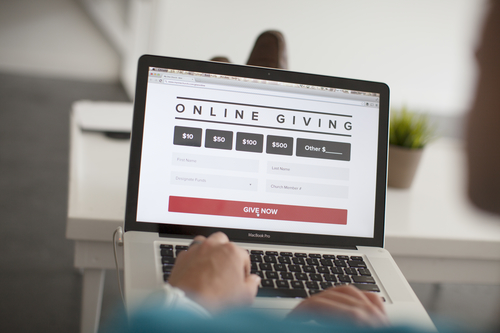 Foyer Media, creators of ChurchFinder.com and the ChurchFinder Pro service for churches, have teamed up with iATS Payments, a leading provider in secure on-line transactions, to offer Foyer Giving – a simple and secure on-line giving solution for churches.
Simple On-line Giving Forms
We've taken all of the hassle out of the process. And with Foyer Giving, you won't be paying for all kinds of bells and whistles that you don't need. With Foyer Giving, it is very easy to add on-line giving to your church website.
Very Affordable
Even the smallest of churches can now afford to start on-line giving! Foyer Giving is charges only 2.5% transaction fees. We are passing the savings on to you! And since it is included with several of our ChurchFinder Packages, you won't pay any extra monthly fees!
Coming Soon – Integrated with ChurchFinder
Soon you will be able to very easily add a donation form to your Church Profile on ChurchFinder.com – a perfect solution for churches that do not have a website, or with minimal website development expertise.
Available Now
Foyer Giving is available today to easily add donation forms to your church or ministry website.